Bedford Sprinkler Repair Services

Let's Bring Your Lawn Back to Life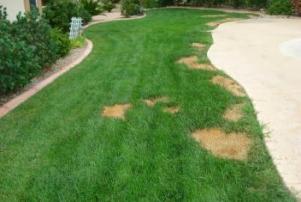 For over a decade, our team has proudly provided sprinkler installation and sprinkler repair in Bedford, TX with a level of professionalism and attention to detail that you won't find anywhere else. Our team has been extensively trained to handle any part of your sprinkler system with ease and certainty, so your lawn won't even have time to brown before things are back to normal.
Servicing Every Inch of your System

We've never met a piece of sprinkler equipment we couldn't repair or replace. Call us to handle your:
Sprinkler heads and emitters
Pipes
Timers
Environmental sensors
Valves and wiring
Drainage
And more
Visit our services page for a complete list of offerings.

Preventative Sprinkler Repair in Bedford TX

Stop Irrigation Problems Before They Start
Smart homeowners know not to waste to the last minute for routine repairs. That's why we can help you repair, maintain, and retrofit your current sprinkler system before disaster strikes. Our regular seasonal inspections can help diagnose the bigger issues, like noncoverage, water pressure issues, and potential blockages, before you need to start running your system at full blast for the year. Call now to learn more about our seasonal tune ups, get a bid, or schedule your first check-up today.

We Also Handle Drip Irrigation Systems
Every yard and every garden does not require a full in-ground sprinkler system. If you have a lot of non-native plants, planting boxes, or potted plants, a drip irrigation system might be a better option.

Of course, you may have already known that. If that's the case, you might be more interested in our drip irrigation repair service. We work with equipment by every major manufacturer, as well as many you've probably never heard of before, so chances are good that we'll be able to get your drip irrigation system running again in no time at all.

What are people saying about our Bedford TX irrigation repair service?

"We hadn't been in our home more than a month when we noticed water pooling around the front planting bed every morning. It was a broken sprinkler head that we didn't even realize existed. We called in the pros and they had it fixed in under and hour. No hassle and a great price. We even signed up for a seasonal maintenance plan."
- Jason M.

"What do you say when someone shows up early, gets right to work, and gets the job done on less time than he estimated? Yeah, you say he's awesome. Did I mention he also had one of the best prices in the area?"
- Michelle M.

Call Our Bedford Irrigation ContractorsToday!
Your sprinkler problems aren't going to fix themselves, after all. It's going to take the work of a talented, dedicated professional to get your irrigation system up and running the way it needs to be to keep your yard looking its best. Call us any time to get your sprinkler repair, installation, zone addition, or maintenance scheduled. We'll take it from there.