The Best in Bedford Irrigation Repair

Putting Pop Up Heads In Their Place For 10 Years and Counting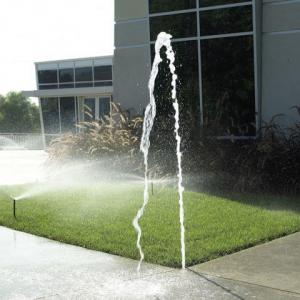 When your sprinklers aren't working properly, whether it's a malfunctioning pop-up head or a potential underground break causing a loss of water pressure to a portion of your system, call in our Bedford irrigation repair team and experience the difference that an experienced tech can make. Just to make our offer doubly tempting, we offer a 100% service guarantee on every job that we do, so if you're not satisfied well come back and fix it until you are.
Our team does everything from rotary heads and controller programming to full commercial systems installation and maintenance. We take a methodical, holistic approach to sprinkler repair that is unlike anything else you'll find on the market. Once you see us in action, however, it all makes sense: a pop up head may be clogged because the drainage route runs directly over it and deposits debris in the head every time it rains or the system shuts down or an underground clog may be caused by a lack of water softening and filtration leading to calcium build up in the lines.
Full Service Irrigation Repair in Bedford Texas

Full Service Contractors with the Latest Hi-Tech Equipment

With our electronic pipe detection and non invasive imaging tools we can diagnose underground issues without having to dig up your lawn. Once a problem is identified we can fix it with a minimal disturbance of the yard. After all, what good is a working sprinkler system if your lawn is completely torn up and you can't enjoy it?
Our Bedford irrigation repair team offers the following services:
Sprinkler repair
New Installation
Spring/Fall tune-ups for your system
Preventative maintenance

Pipe leak repairs
Head adjustments
Drainage maintenance and repair
Wiring
Environmental sensor service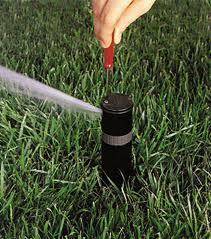 Zone additions
Coverage adjustments
Double check assembly replacements
Pump system installs
Overall landscaping
Masonry services